Message From Our President
President's Blog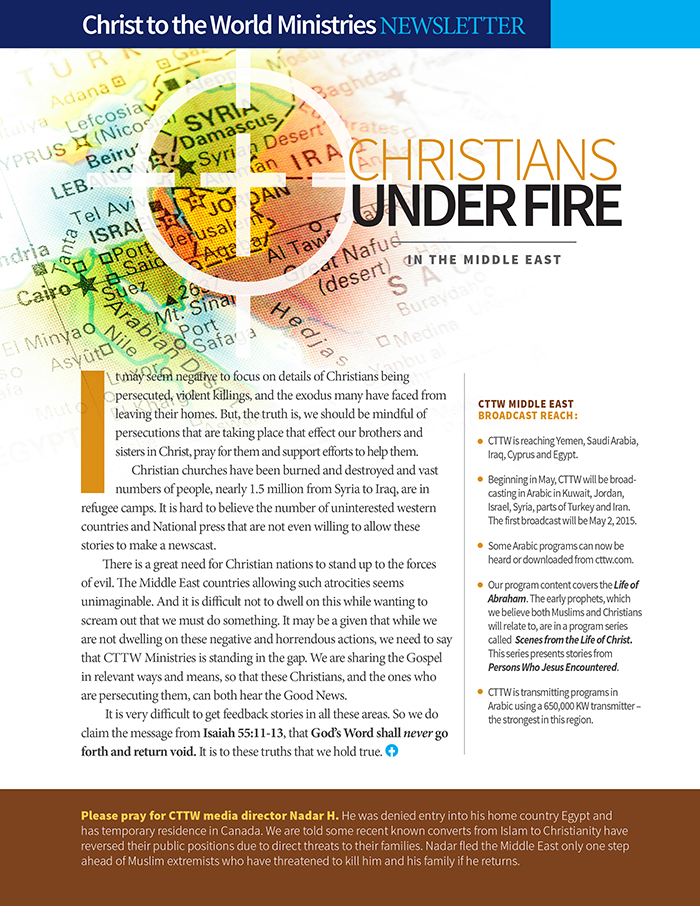 ---
Message From Our President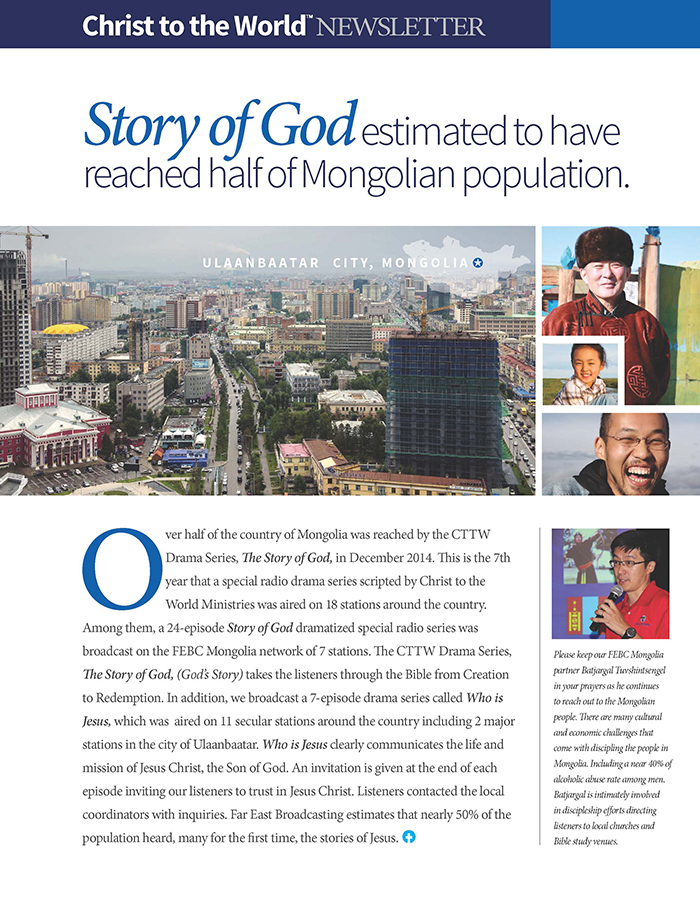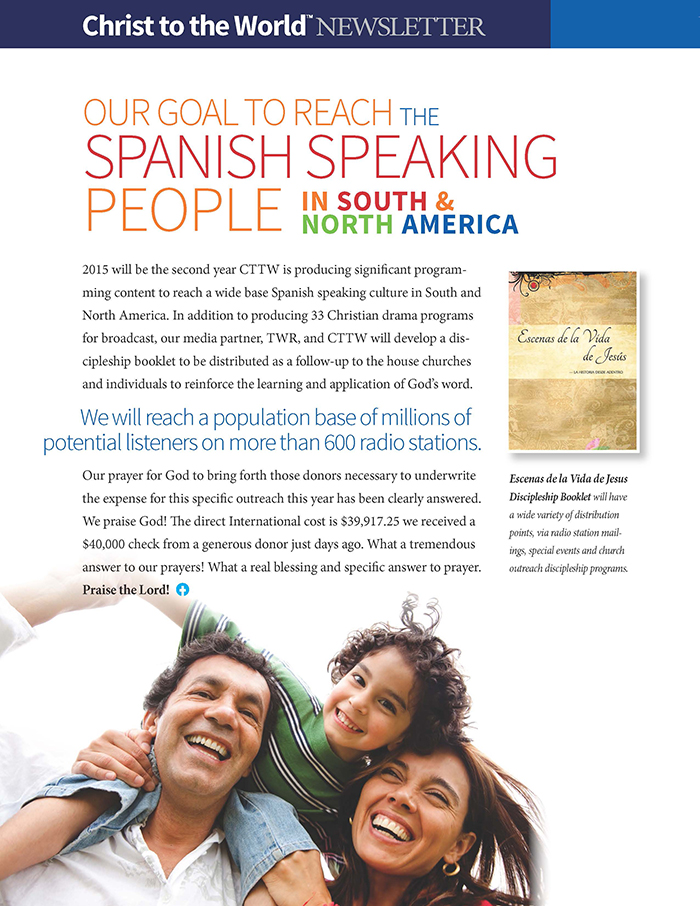 ---
Message From Our President
Congo Conversions
---
Message From Our President
The Creation of an Incremental Program Ending
We have begun using an incremental approach at the end of our radio dramas and Hear the Word radio programs that presents the gospel message in a series of small steps, or increments, spread over a period of time. This gives the listener time to think about and assimilate what he or she has heard. In many places around the world, especially in Muslim and Hindu cultures, the vast majority of people are not ready to trust Jesus after a brief initial encounter. No apostle Paul has been there earlier to plant the seed, and no Apollos has been there to water it (1 Cor. 3:6). In our Western culture conditioned by television programs where everything is wrapped up in a package and resolved in 30 minutes, we are not accustomed to waiting. We have forgotten that it took William Carey seven years to win the first convert in India and it took Adoniram Judson six years to win the first convert in Burma!
---
Message From Our President
Outreach Africa
CTTW is developing additional media partnerships which will alllow expansion of drama programs through radio in North Africa.
---
Message From Our President
Some recent updates…
Christ to the World Ministries reaches many countries throughout the world where it is difficult for Christians to be 'on the ground' sharing the Gospel of Jesus Christ.
The Ministry continues to be blessed by talented Christians who join in with our Ministry team. This month we welcome Freda , Jennifer and Rhonda who will be writing with our drama team. It is a blessing to welcome talented Christians who share a heart and passion to share Jesus. We also welcome Tim Lewis. Tim will be joining our Prayer Team and Multi-media leadership.
In recent meetings with our Russian partners in St.Petersburg, we worked through developing new, practical drama styled programs using Biblical applications to reach a younger teenage audience. The programs will be topical dealing with everyday issues. Here is a listing of the key program series topics: Relationships with parents. Relationships with my friends and peers, Social environment and Relationships with the opposite sex. These programs will be build around a typical teenage girl and boy who struggle with all the daily conflicts of life. I believe this contemporary setting will reach many young people and parents with the wisdom and direction of God's word for everyday living.
Another new program series being written by our Senior Drama writers, Cal and Joyce Robertson is based upon Jesus' teachings "The Sermon on the Mount". Cal's development of the story line will offer listeners, particularly Muslims, a unique insight into following Jesus' teachings in real life daily living.
Our Resources using drama and oral programs in the areas of pre-evangelism and evangelism based on Scripture has been an effective tool. Although each program ends with an invitation to trust Jesus as Savior and Lord, we know that in many cultures, people of different beliefs may respond to a more gradual approach to understanding of whom Jesus is and what He came to do. Under the guidance of our Senior Editor, Dr.Art Criscoe, a new program called 'GOOD NEWS' was completed this month. The program is being produced as a pilot program and will be broadcast in select countries. This program uses a conversational, interactive approach for teaching. The purpose of this program is to help listeners come to an understanding of Jesus based on an Incremental, step by step, presentation of the plan of Salvation based upon selected Scriptures. We will write a special 7 part program series to follow-up 'GOOD NEWS' using this step-by-step format concept. I believe these programs will be ground breaking and have a significant impact. Please join me in prayer for the writers, producers and broadcasters, and that many listeners will choose to become followers of Jesus.
---